THE LEADING LADIES OF GLAMOUR :
CHARLOTTE OLYMPIA WITH AGENT PROVOCATEUR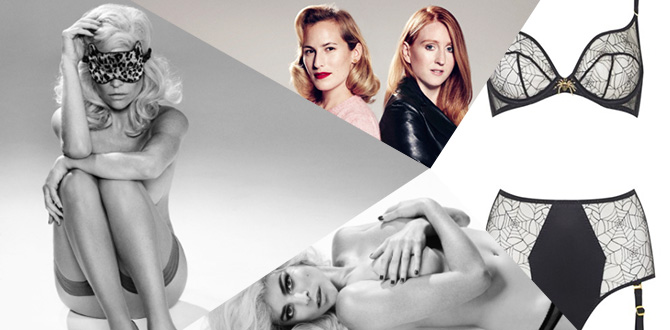 A match made in heaven for this very exclusive lingerie capsule.
What  a lovely surprise.
Charlotte Olympia and Agent Provocateur combined their talents once again for a capsule collection
This is the second time Charlotte Olympia collaborates with Agent Provocateur
According to a release, the line will be inspired by 'the era gone old Hollywood glamour' and will include three lingerie sets and more than three pairs of shoes.
The collection features Charlotte Olympia key signatures pieces, including the cat motif and leopard print
The campaign is featuring Julia Restoin-Roitfeld who Dellal describes as the perfect ambassador thanks to her "unique French allure and feminine sensuality"
The collection launches on January 18 in Agent Provocateur and Charlotte Olympia stores.
This is quite refreshing to have both of those leading ladies supporting womenswear glamour by combining again their creativity.