IS SEOUL
THE NEXT FASHION AND ART CAPITAL?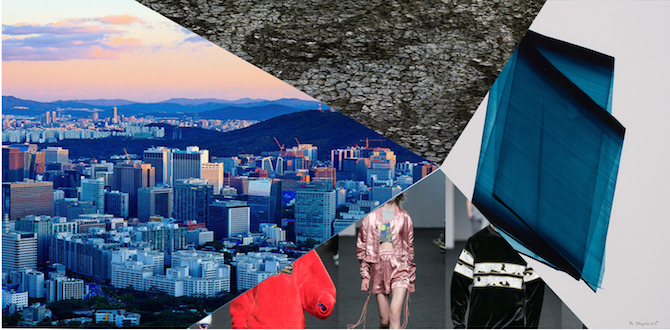 The Seoul Fashion week showcased at the Zaha Hadid Design Plaza has been on everyone's lips in the past few days.
It would not be relevant to say that South Korean Fashion is a brand new thing in the industry considering the impact of already re-known designers like Lee Young-Hee, Juun J or Wooyoungmi and internationally acclaimed retail concepts like Tom Greyhound, Shinsegae-Boon the shop or 10 Corso Como Seoul.
Seoul's fashion week is already twelve years old, but it has never been talked about as much by fashion experts, journalists and buyers from all around the world.
The creativity in fashion has thrived towards street-culture & sportswear following the example of highly coveted brands like Vêtements.
And that is something South Korean designers have definitely integrated into their brand DNA mixing street-style, K-pop & technology elements. Blindness, SJYP, Moohong are some of the label names to watch closely in the future…
As usual, Fashion does not live on its own and the influence of South Korean Art is also very highly considered in established art cities like Paris or London. South Korea is currently guest of honor in Paris Art Fair, where the work of Kyum Kim and Yun Soo Kim at the Soso Gallery or Ung-No Lee at the Thessa Herold Gallery are currently displayed amongst many other talented artists.
Visit : http://www.seoulfashionweek.org/