FROM A MULTICHANNEL
 TO AN OMNICHANNEL EXPERIENCE
OUR CONFERENCE DURING MONTE CARLO FASHION WEEK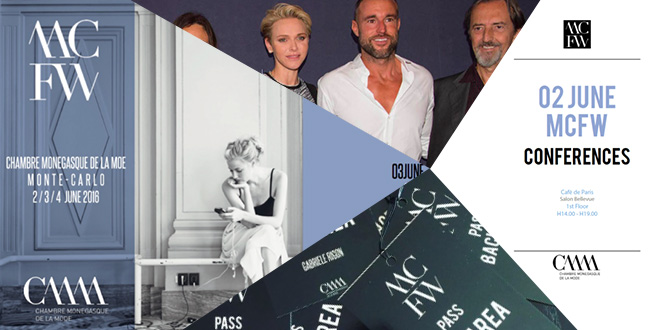 We had the opportunity this month to lead a conference about the Omni channel experience at the Monte Carlo Fashion Week. 
Gone are the days where successful retailers can be one dimensional. In order to compete, they need to have a multi-dimensional strategy with online and offline. 
Lets start with some facts :Online luxury fashion sales accounts for €10.9bn in 2018 (17% of the market). An overwhelming portion of sales/margin growth came, comes and will keep coming from Digital.
The multi channel experience is what most businesses invest in today. In the world of luxury and fashion, we have seen brick and morters store investing heavily in digital.
But the issue is:
The issue here: Having different Strategies is not cost-efficient and therefore not profitable enough!
ll omni channel experiences will use multiple channels, but not all multi-channel experiences are omni channel. Remember that. You can have amazing mobile strategy, engaging social media campaigns, and a well-designed website. But if they don't work together, it's not omni-channel.
The multi channel experience is what most businesses invest in today. They have a website, blog, Facebook, and Twitter. They use each of these platforms to engage and connect with customers. However, in most cases, the customer still lacks a seamless experience and consistent messaging across each of these channels.
So omni channel is THE solution.
What is omni channel?
An omni channel approach accounts for each platform and device a customer will use to interact with the company. That knowledge is then used to deliver an integrated experience. Companies using this technique align their messaging, goals, objectives, and design across each channel and device.
The omni channel aims to increase companies margin while increasing customer satisfaction at the same time.
It's important here to distinguish an omni channel user experience from a multi channel user experience. Essentially, it comes down to the depth of the integration.
Ultimately, your strategy should consist of a strategic plan to build a coherent, aligned experience across multiple platforms, which may include any or all of the channels featured in the graphic.
Because this is still a relatively new emerging concept, there's still time to start small and expand in the future through Stock & Marketing Integration, CRM, Responsive supply chain, Integrated Leadership & KPIs, Customised services, HR, Store renewal…. And much more.
Every company must develop its own unique omni channel infrastructure, and you'll need to work closely with several departments in your company to develop this strong strategy. 
Dont worry 94% of e-retailers have not yet executed omni channel strategies
It may feel hard to go Omni-channel but it's worth it.
If you wish to get our full presentation, please do not hesitate to get in contact with our team.
Thanks
VFA